COBB TUNING AIR/OIL SEPARATOR FOR FORD ECOBOOST MUSTANG 2015-2023
$375.00
-
EMISSIONS
50 State Legal.This part is legal for sale and use on Emissions Controlled Vehicles in all 50 states when used in accordance with the manufacturer's application guide because it has a California Air Resources Board (CARB) Executive Order (EO) number:
---
DESCRIPTION
The COBB Air/Oil Separator is placed within your Ford Mustang's crankcase ventilation system and helps to prevent oil vapors from being introduced into the intake system. The COBB Air/Oil Separator is of our own design and has been in the works for years, making tweaks and updates to ensure that it is a seamless installation, clears any third-party emissions, an is the perfect upgrade to your engine.
Ford's EcoBoost engine doesn't have a great spot to tap in, so we went with the route of incorporating the factory breather plate with a spacer plate that we created from 33% glass-filled nylon and is injection molded for perfect fitment. The COBB oil drain plate is sandwiched between the OEM air oil separator and engine block. It uses an additional COBB provided OEM gasket to maintain a leak-free interface with the engine block.
The COBB Air/Oil Separator system installs in series with the original PCV circuit, forcing air from the crankcase through a swirl pot and series of baffles that promote heavier oil particles in the blowby vapor to condense and collect as a liquid at the base of the canister. A drain line returns this condensed liquid oil to the crankcase.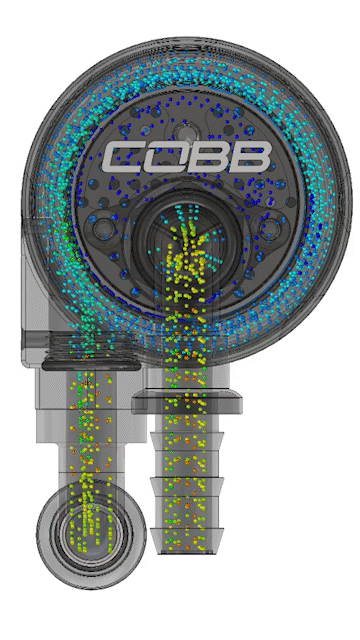 This AOS kit that utilizes a drain-back system keeps valves cleaner and reduces chances of detonation by removing oil particles from the PCV gasses going to the intake manifold. This equates to a cleaner and stronger engine that can push more power with less maintenance or risk. 
---
WHY?
The COBB Ford EcoBoost Air/Oil Separator helps to prevent crankcase oil vapors from recirculating back through your engine's intake system.
Oil vapors passing through your engine's intake system lower the effective octane rating of fuel and can contribute to both oil and carbon buildup over time.
---
FEATURES
Air/Oil Separator for Ford Ecoboost Mustang 2015-2023
Billet Aluminum Tank Design
Bright Black Dip Anodizing
Additional Baffling At Both Plate and Canister
Laser Etched COBB Logo
Designed 100% in-house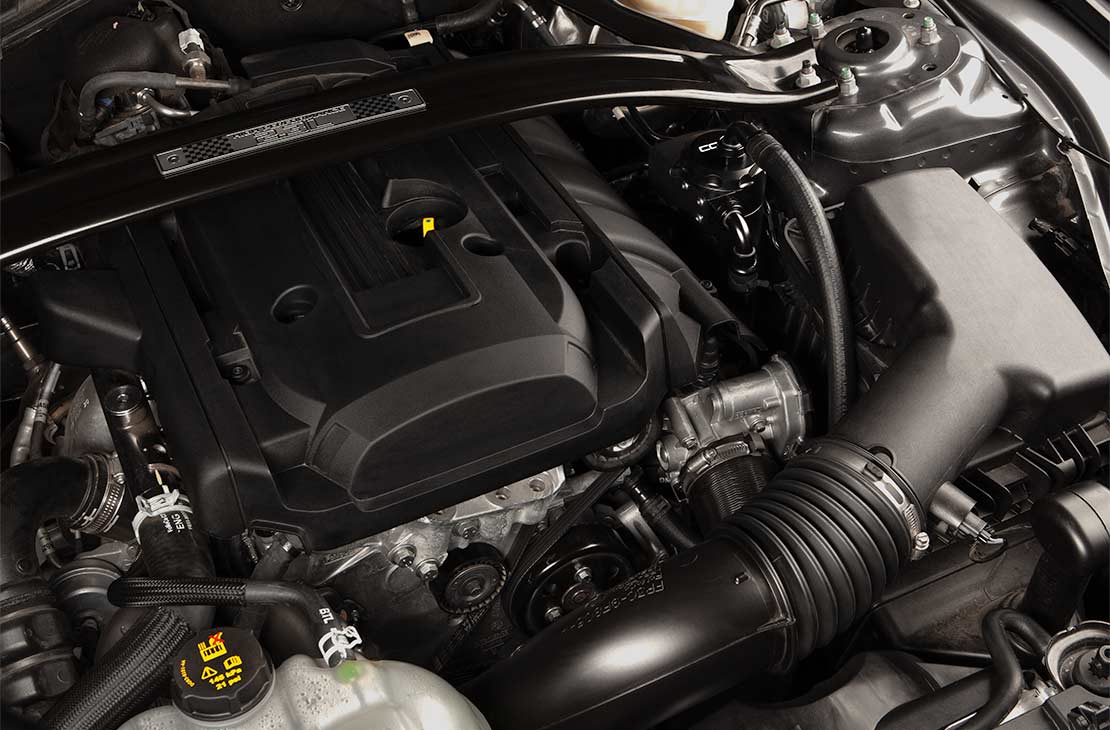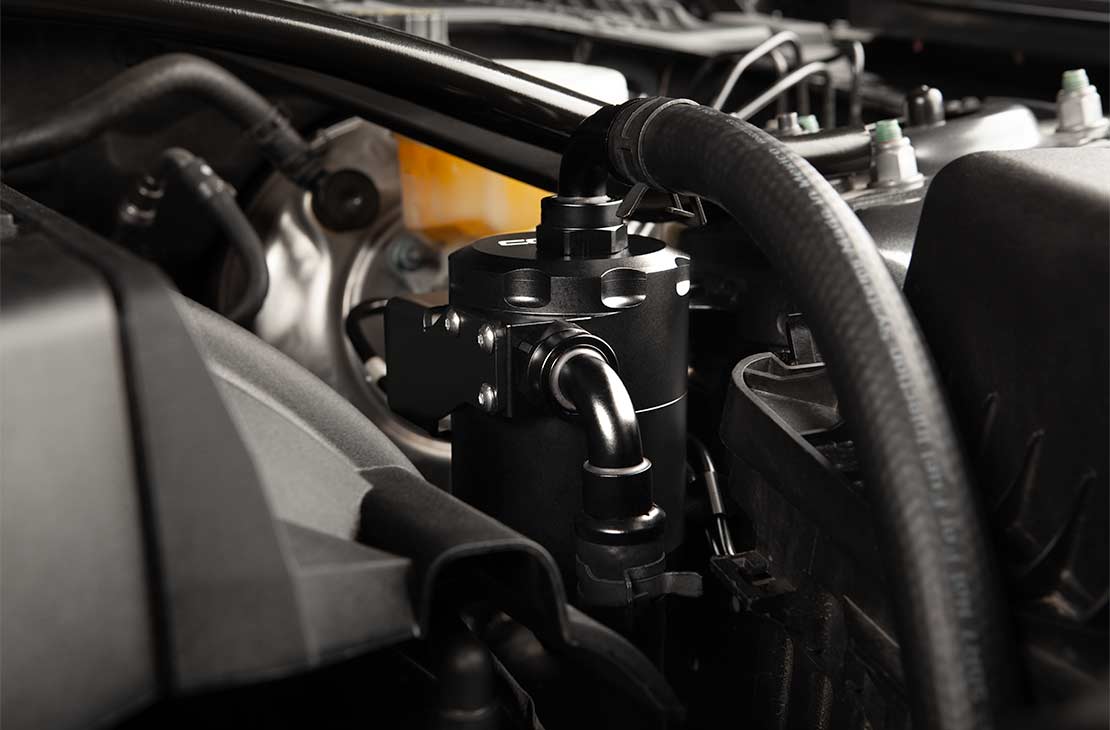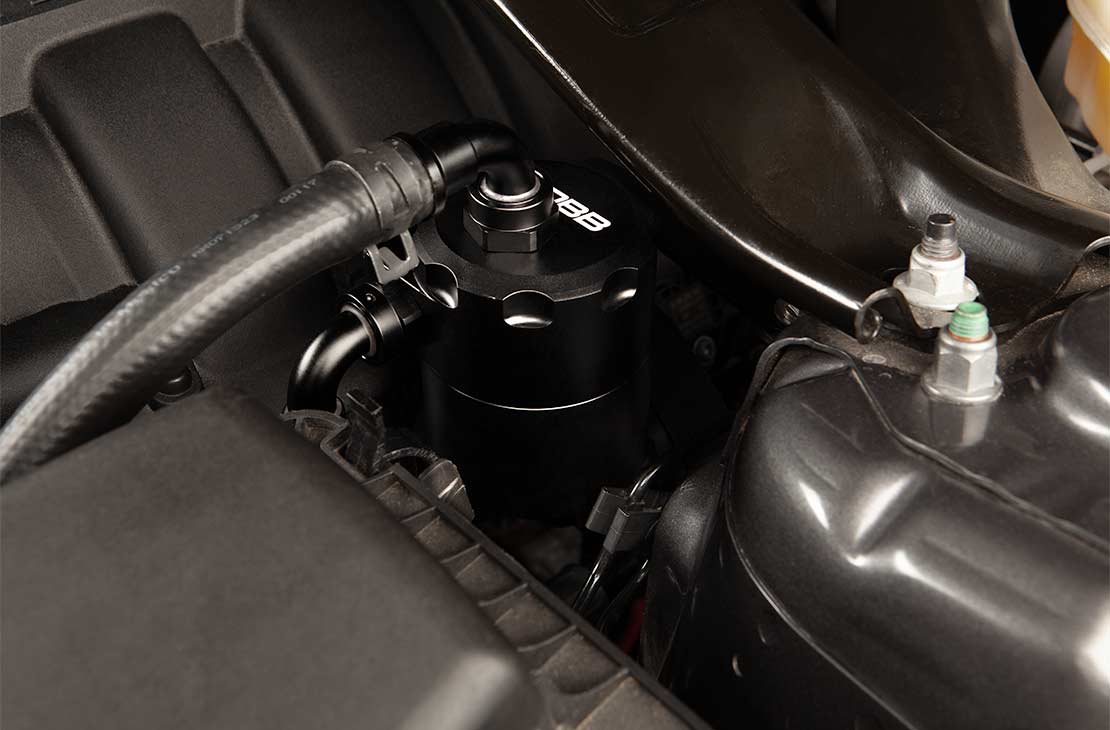 Description